Artillery earrings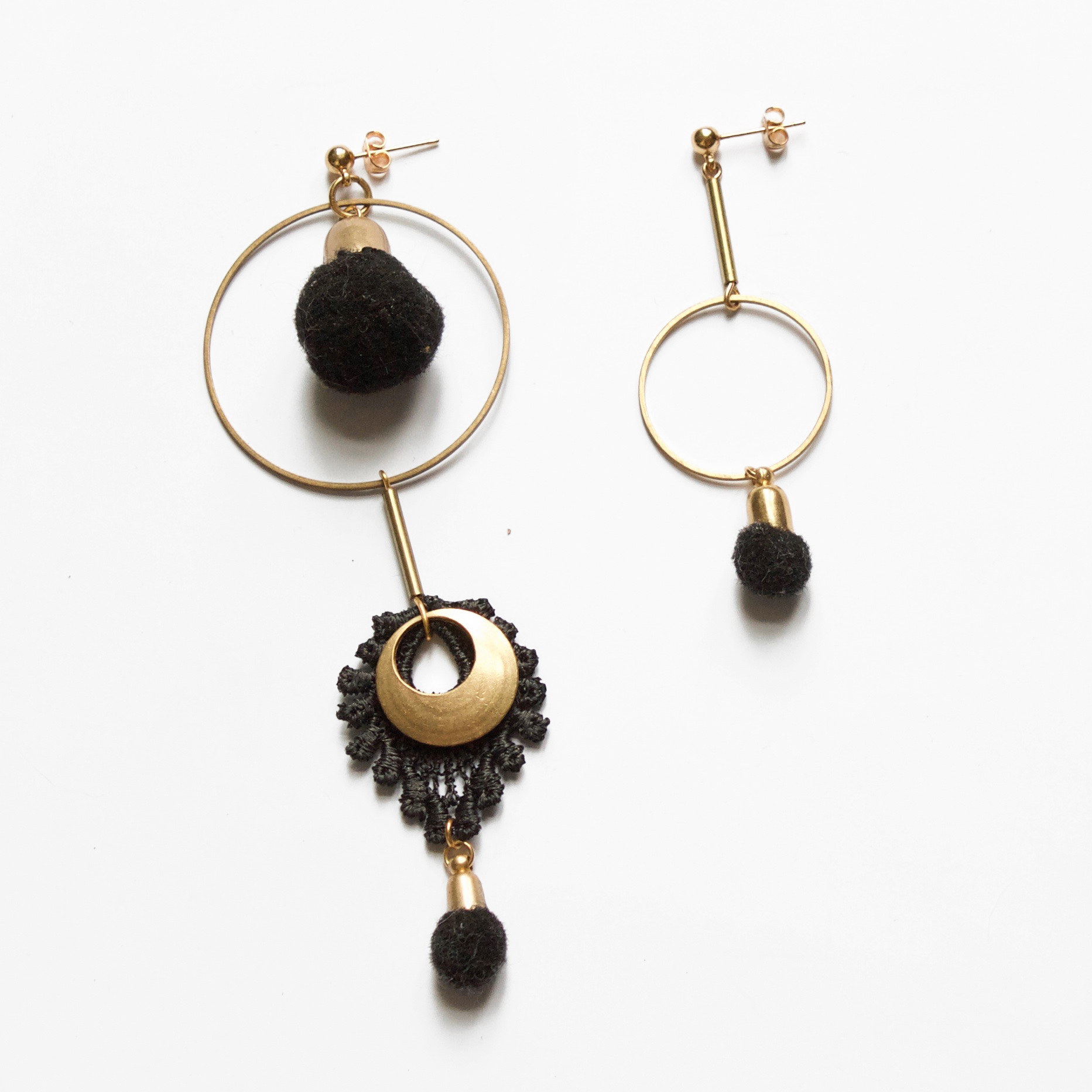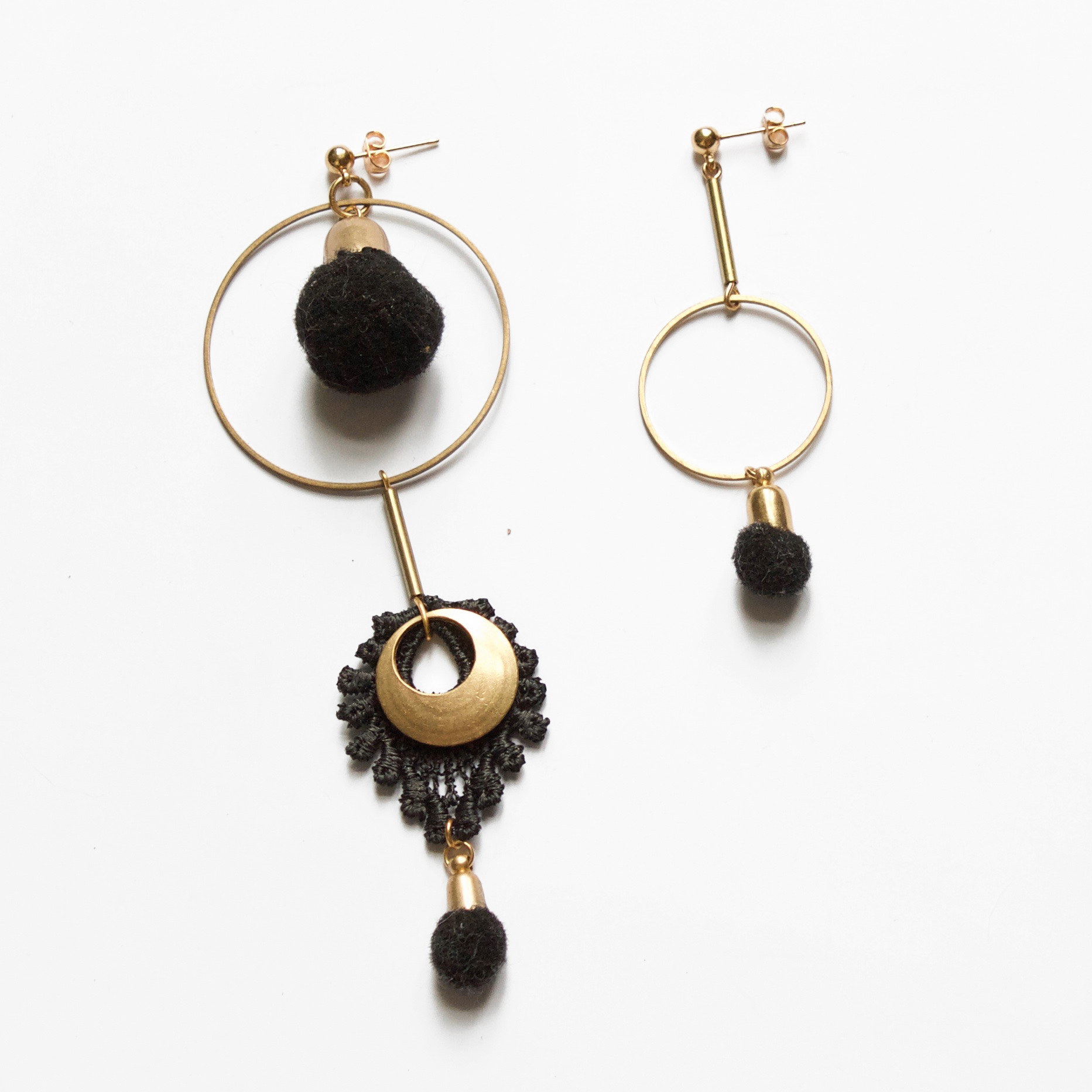 Artillery earrings
These extremely light weight asymmetrical statement earrings are composed of vintage hand dyed lace and assorted pompoms with pure brass metal components. Color options include black, raspberry red, olive green, off-white, beige or gray.
Come on hypoallergenic nickel-free gold plated brass ear posts, with butterfly backings

Clip-on, lever-back hook or gold-fill options available upon request.

Note that these earrings are asymmetrical: the short one measures approximately 7 cm long and 2.5 cm wide and the long one 11.5 cm long and 4 cm wide

Handmade with love in our studio in Montreal

Limited edition due to the vintage and/or exotic sourcing of the materials

For easy cleaning of pompoms, use a lint roller or tape.