Savannah earrings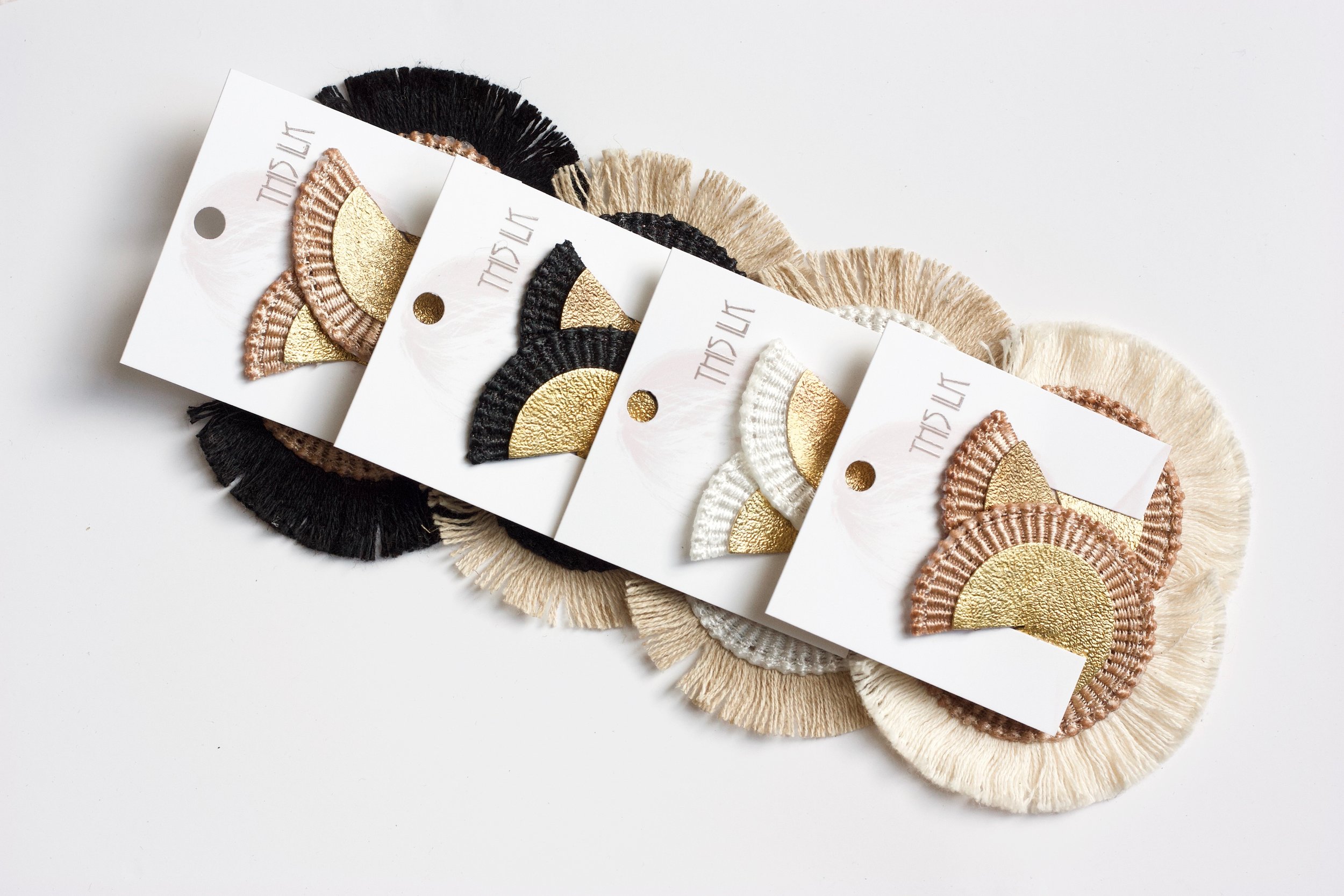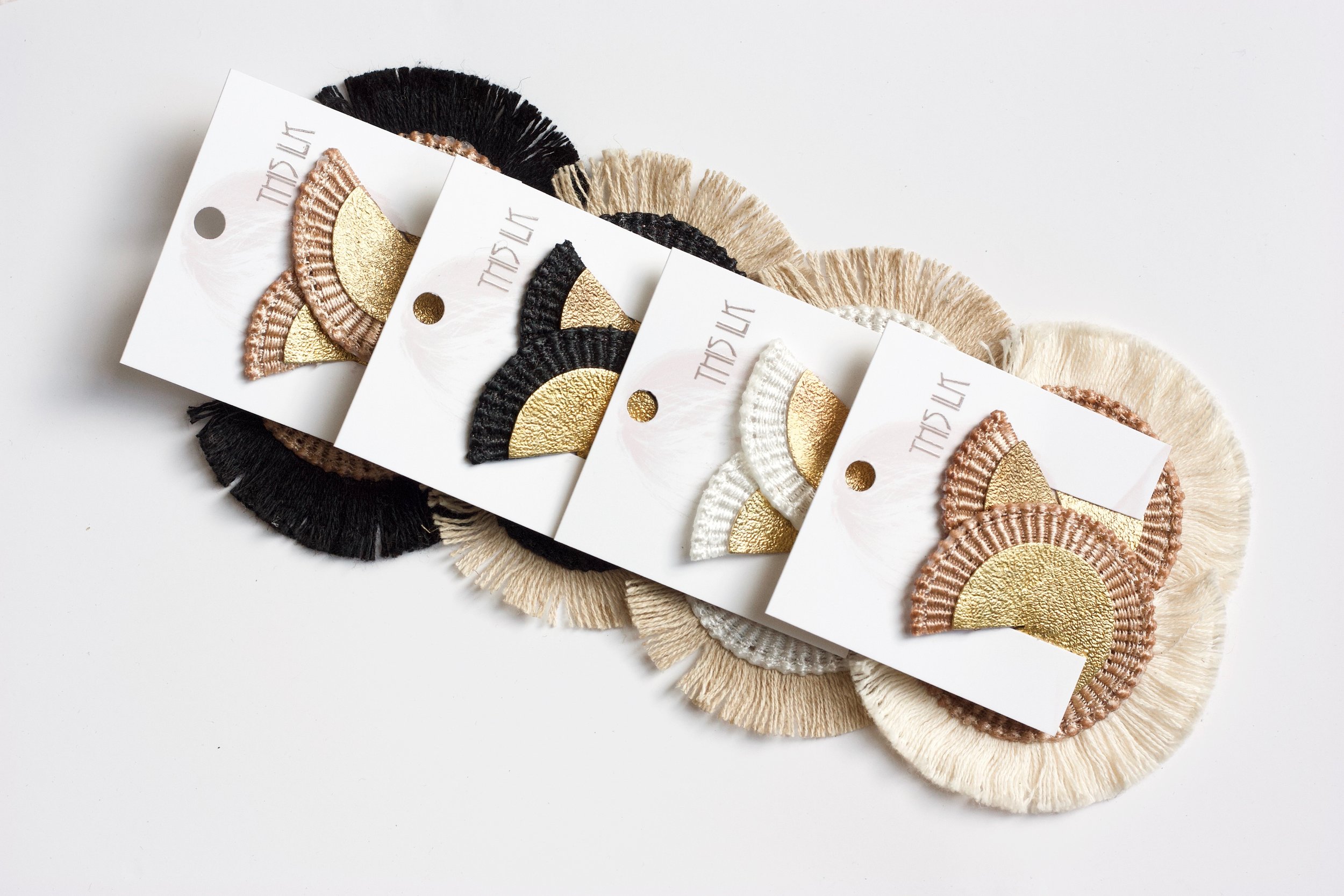 Savannah earrings
These light weight statement earrings are composed of lace, cotton fringe and a twisted and cut brass circle disk. A complex play with textures and materials that sits from the front to back of the earlobe in an illusory effect.
Inspired by the African Savannah and a mix of South African and tiki interior design elements, these unusual earrings sit nicely on the side of the neck. Though they are large, their position and angle mean they mostly show from the sides and look filiform from the front (long and thin).
Available in 7 color schemes including beige fringe & white lace (pictured on white back ground), beige fringe & black lace, cream fringe & black lace, cream fringe & beige lace or black fringe & beige lace (pictured on rock). We just added a steel gray (cold gray) option to the mix!
Surgical steal posts are soldered onto the brass disk.

Comes with gold plated butterfly backings.

Measures approximately 8 cm long (top to bottom) and 6.5 cm wide

Handmade with love in our studio in Montreal

Limited edition due to the vintage and/or exotic sourcing of the materials
Photography on bride by Naomie Gagnon Photographe